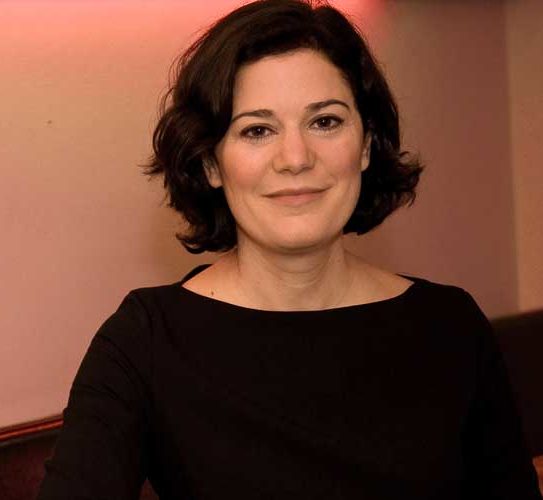 +
Catherine Antonetti, Managing Partner, Antonetti GmbH
Personal background:
> 20 years of international experience in project management, focussing mainly on the pharmaceutical and medical technology sectors
Experienced interim manager for event and project management
Expert for online seminars, online training courses and product launches in the pharmaceutical and medical technology fields
Managing Partner Catherine Antonetti has pledged her name to this since the very start and boasts more than 20 years of personal project management and event organisation expertise in the fields of medical technology and pharmaceuticals. Our customers have valued this unique reservoir of experience, coupled with maximum reliability and adherence to schedules/budgets, for many years. Consequently, you can rest assured that your plans and projects are in good hands with us.
.
YOUR WISH IS OUR MISSION

"Simply tell us WHAT you wish to accomplish. We will find HOW to do it.

Together, we can achieve more."
Did you know …
Antonetti GmbH is an owner-managed, full-service agency. Since 2009, we have focused on the planning, organisation and follow-up of national and international congresses, workshops and training courses for medical professionals.
Having organised more than 300 client projects to date, we guarantee implementation that is on time and within budget. As a result, we are fully conversant with the idiosyncrasies of the industry, the international guidelines and the codes of conduct that form the basis of what constitutes "appropriate behaviour".
All the employees involved in our projects are multilingual. In other words, they speak German, English and French at native or near-native level. This allows us to ensure global reach on your behalf and puts us in a position to organise meetings all over the world for our clients – which is something we do on a regular basis.
The focus of our activities lies in providing support to the European headquarters of market-leading companies, particularly in the field of medical technology. In geographical terms, we operate in Switzerland, Germany and the entire eastern European region.
Our clients place particular value on our intercultural expertise in the planning and organisation of projects. We are able to draw on a treasure trove of experience gained in projects in the Middle East, as well as in central and eastern Europe.
We boast an in-depth knowledge of cultural issues, which is why we are able to make sure that your events run smoothly and that your attendees are completely satisfied.
Our long-term clients appreciate these benefits in particular:
Multilingual skills of our team (fluent in German, English, French)
A high degree of intercultural competence
International expertise in organising and managing events in the pharmaceutical and medical technology industries
In-depth understanding of the industry and proven track record (including compliance guidelines, pharmaceutical codex, certification, hospital's internal legal approval, statutory provisions regarding customs shipment procedures, etc.)
Tried and trusted network of service providers and business partners providing a full-service experience
Professionalism: working to deadlines and budget; flexibility

 
Thanks to our many years of industry expertise, we are able to support projects at all stages from strategic planning to project controlling, are happy to take on overall project responsibility on request and in agreement with you, and deliver perfect execution of your events, workshops and courses – acting in your interests.
What's more, we can step in at short notice as an interim project manager if you are experiencing staff shortages or a high project workload, for example. Our substantial expertise in terms of the processes, norms and standards at medical technology and pharmaceutical companies (especially in Switzerland) means that we can take the reins at short notice and make your project a success.
Our team of experts also assists clients with the development, production and logistics of the entire event and congress material.
Thanks to our exclusive network of partners, we can provide our clients with a broad range of our own hardware – e.g. mobile printers and large-format plotters – in house or on site to support their projects as and when necessary.
The security of your digital and analogue customer data is our top priority and is ensured by means of cutting-edge security systems. Furthermore, we always work on the basis of a binding non-disclosure agreement that covers all your requirements.